---
World Class Closed Loop Extractors
Universal, Superior Engineering by Design!
Why? Because:
We've Made Essential Oil Extraction Easy!
Tired Of Waiting Around? We have the Fastest Recovery Times! 
Want to see whats going on inside? We have the Largest Processing View Windows!
 We have the Safest Operating Low Pressures!
Not sure what you need? We Provide Fully Loaded, Complete Extraction Kits!
Farm Hemp? Turn your crop to CBD oil,The Purest Essential Oil Money can buy Worth Thousands a Kilogram!
Short path, Wiped Film, Roto vapes, Isolate, Crystals, Fresh Frozen, Live Resin, Cold Purged Crumble, Ethanol, Vac Ovens....
Get Yourself some Extraction Gear Today >>>
---
In Stock on Hand and Ready to Ship
---
Featured collection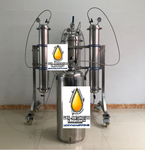 Sale price $ 9,999.00
Regular price
$ 13,750.00
Sale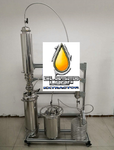 Sale price $ 4,999.89
Regular price
$ 6,357.00
Sale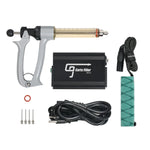 Sale price $ 699.99
Regular price
$ 1,200.00
Sale